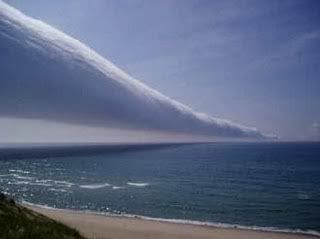 Cloud is very long and strange appeared in Australia. Cloud which has a length of up to 900 km was moving 56 km per hour. The cloud can cause problems even when the aircraft flew in the daytime.

Known as the Morning Glory cloud cloud that always comes up every autumn in Burketown, Queensland Australia remote town with a population of only 200 people. The pilot brought many tourists to the site each year to do 'surf the clouds' in the mysterious phenomenon.

A similar cloud forms appeared in several regions around the world. But until now no one can explain the cause of the Morning Glory cloud.


Tags:
READ MORE»