Share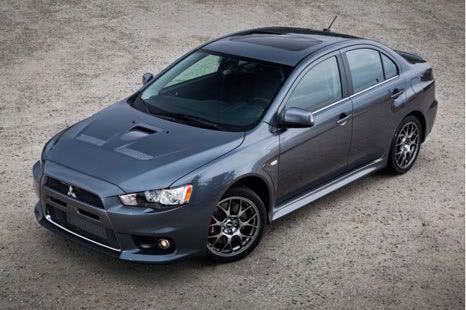 London -
Mitsubishi
rumored to be releasing the latest generation Lancer Evolution and brought the hybrid technology.
Rumors are circulating in cyberspace mentioned that the
Evo XI engine
will combine an electric motor that produces 63 horsepower power (hp) that drives the front wheels and four-cylinder turbocharged engine capable of producing 320 hp maximum power to the rear wheels. If Evo XI In total it will produce 350 hp, making this car sped 0-100 km per hour in 4.5 seconds. Note this time two-fifths faster than the Evo X.

Hybrid system that will carried Evo XI is for low speed will use a power source of electric motor, while at high speeds will use ordinary engine. This hybrid system similar to that carried on the Lexus GS and LS.

In addition to the most sophisticated feature brought this car is steering and active roll control suspension. Evo XI reportedly will be released in 2013, although this news is not fixed.


Tags:
Share
Related Post